We are excited to announce the 10th RISK conference Charity Auction, which will be on the second day of the RISK conference, the 2nd of June at 16.00 in the Main Hall of Congress Centre THERMANA in Laško!
The intention of the RISK Auction is to have fun, laugh, raise awareness and funds for  young ski jumpers from SD Dolomiti, Clown Doctors, and Rainbow fairy.
Bidding will be done with conference money, The RISKOS, which visitors of the conference will be able to get by participating in presentations, workshops, and at the sponsor booths.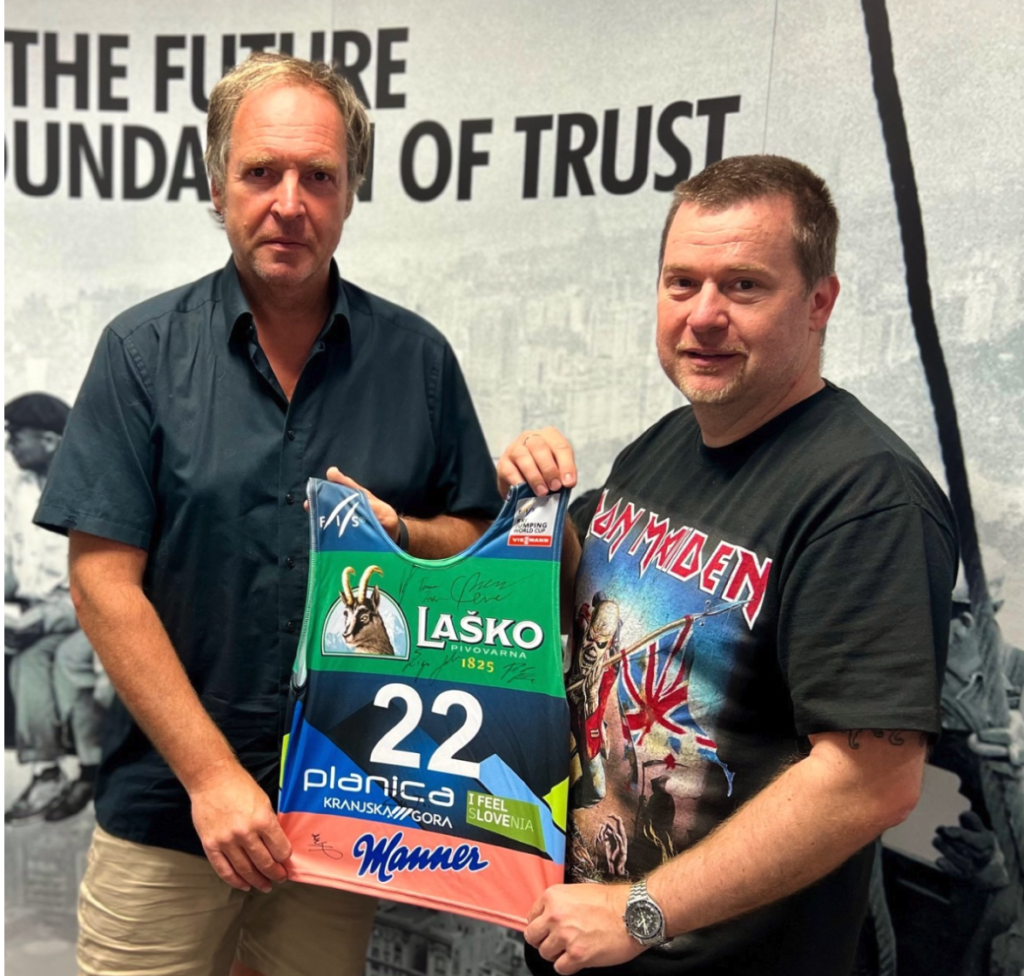 All visitors of the RiSK 2022 conference are eligible to join us at the Auction and bid for the items.
This year's highlight will be bidding for the start number from Planica signed by all four Slovenian winning eagles from the Olympic games and start number signed by Tim Mastnak who also won the silver medal. 

This year's Main Sponsors of the charity auction are VBO, CM-Equity and Biologica, accompanied by Honorary Sponsor GoodTimers and auction items contributors Trellix, Softnet, GROUP-IB, Forcepoint, Netwrix,  CyberRes,  Radware,  SkyHigh Security,  LogRhythm, Mandiant and REAL security.

The format of the auction will be live bidding only. Come with a good sense of 'bidding' humor and support our aim to help young ski jumpers and humanitarian organizations.
Sponsors are donating money or auction items for the event. If you have any questions about the auction or are interested in participating, please get in touch.
DON'T miss the RISK 2022 and The Celebration of 20 years of REAL security.
For more info visit www.risk-conference.com or write to info@real-sec.com.
Sponsors of RISK conference 2022