Tamnjanica eco plantation is located in southeastern Serbia, surrounded by Svrljig's mountains, Stara Planina mountain, and Suva Planina Mountains.
There are ideal conditions for organic production. The area of the eco plantation is 42 ha with organic fruit plantations, vineyards and medicinal herbs. On the plantations of medicinal plants are lavender and rose and from them, we produce essential oils for the cosmetic and pharmaceutical industries.
From grapes from our vineyard, we produce organic wines and grape distillate, grape brandy, and from fruit we produce fruit brandies, especially plum brandy.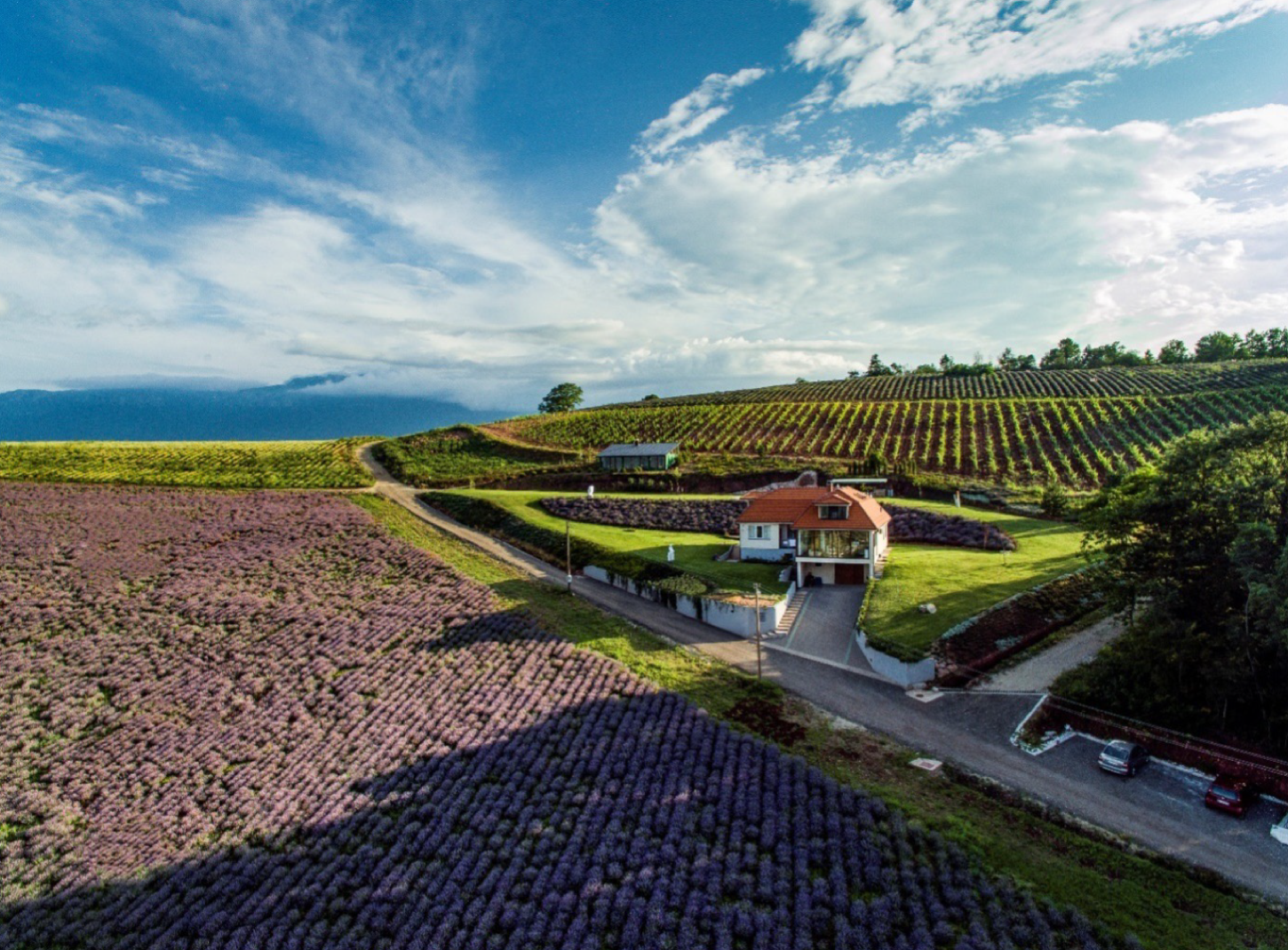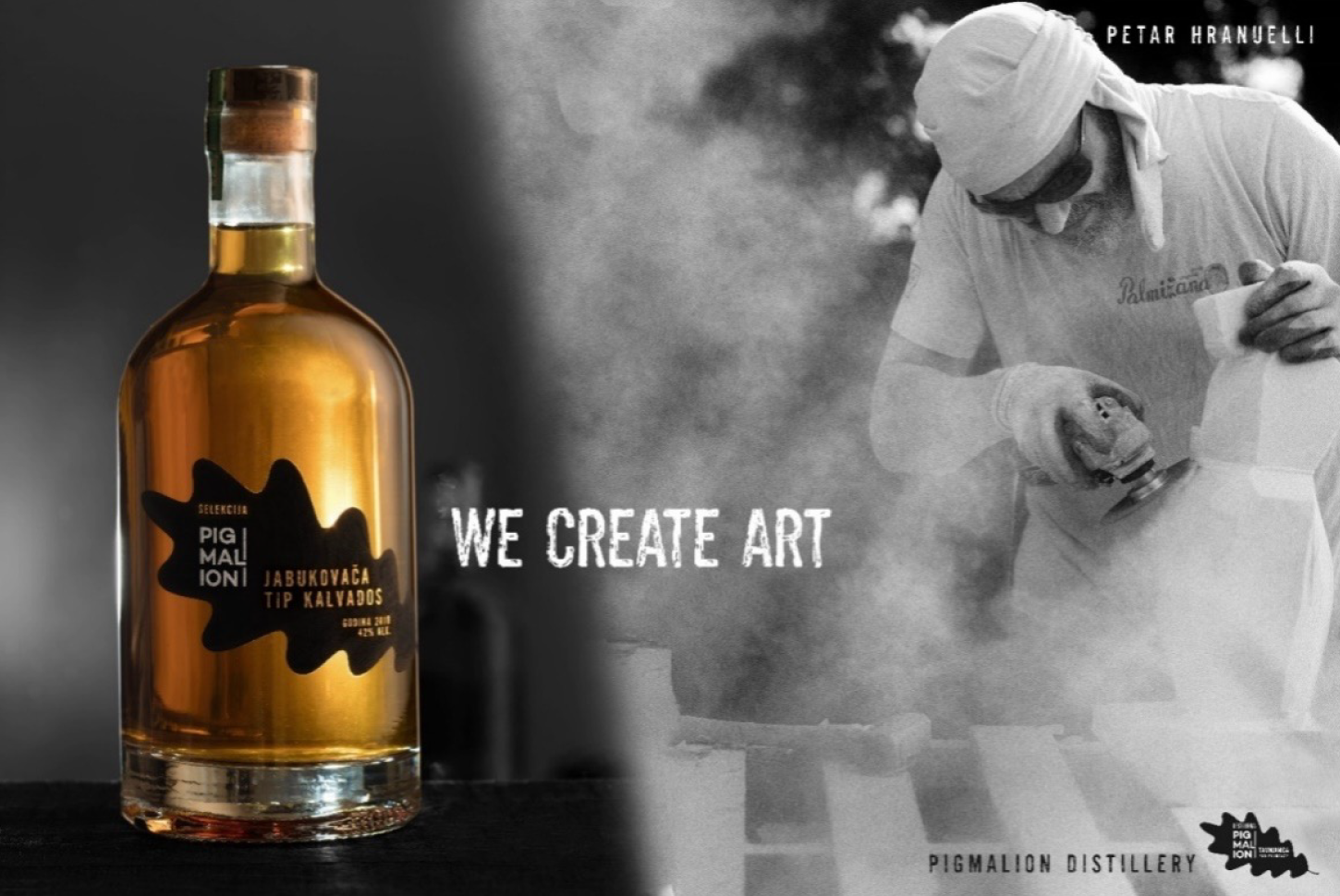 The beauty of the region and our plantations have attracted the attention of artists from all over the world, who come to create on our plantation every year. Their association and work is called "Pygmalion" after the legendary sculptor.
Inspired by their work and spending time with them, we started distilling fruit brandies in the Pygmalion distillery. Selection of organic fruit from our plantation in optimal condition for distillation, professional and patient work on distillation and aging, brought championship titles and gold medals at international evaluations. The enthusiasm of artists and the passion of environmentalists have brought high quality and recognition to our brandies. That is why our common slogan is "WE CREATE ART".
Stara Sljivovica Prepecenica OLD PLUM PREPECHENICA
"Stara Sljivova Prepečnica"  Selection Pygmalion, woven from the highest quality ripe fruits of traditional varieties of plums: Požegače, Čačanskalepotica and Čačanskarodna. Made with respect according to the tradition of brandy roasting in Serbia, under the most modern controlled conditions. Each distillate used for cupping was aged in an oak barrel for at least three years. In this way, we got a plum cake with an extremely pleasant taste, extremely harmonious, with a pleasant smell of fruit, which transforms into a refined aroma. This is why this brandy has been awarded several times with a gold and a large gold medal in our country and abroad.
Category: 
Place of production:
Region:
Aging period:
Varieties of plums:
Alcohol content:
The serving temperature:
Packaging:
PLUM
Tamnjanica/Bela palanka
South eastern Serbia
3 – 6 years
Čačankalepotica, Čačankarodna, Požegača
41%vol.
12 – 15°C
0.70 liters
Big Golden CroAgro Zagreb, 2019
Gold medal – Novi Sad Fair, 2019
Big Gold Medal – Novi Sad Fair, 2020
Gold medal – Novi Sad Fair, 2021
Large gold medal Novi Sad Fair, 2022
Grape brandy - Ljubova lozovaca
An incredible fruit brandy created from six grape varieties. Fermentation took place under controlled conditions. This preserved the taste and aroma of the selected grape varieties.
Double distillation has conveyed the richness of aromas and by patiently waiting we have achieved elegance, which offers a rich selection of grapes. Champion brandy was named after our friend and top painter Ljuba Popadic, who lives and creates in Tivat, Montenegro.
Category: 
Place of production:
Region:
Aging period:
Varieties of plums:
Alcohol content:
The serving temperature:
Packaging:
Grape brandy
Tamnjanica/Bela palanka
Southeastern Serbia
2 years in inox vessel
Six varieties of grape
40%vol.
10 – 14°C
0.70 liters
Champion category Novi Sad Fair, 2022
You don't want to miss out on 2023...
Reserve your seat today and open your eyes to the new world of real cyber security threats.